VICTORIA SPRUNG WORKSHOPS

---
This is where I'll be sharing info about upcoming workshops, seminars, webinars, and mentoring! My specialties include lighting, timeline management, customer service, photography technique, and all things related to the Photography aspect of running a Photography business.
If you'd like to be notified before announcements hit this page, please click here.
Do you struggle with controlling light throughout the wedding day? Do you find yourself in the same challenging situations week after week? Do you often get stuck with "bad light", and a small amount of time to figure something out and to get awesome photos for your Clients?
I have some quick to learn, easy to implement solutions to many of the challenges you face while photographing a wedding. You'll learn step by step and with lots of graphic illustration (you're probably a visual learner, right?!) the tips and tricks I use to get photos that are beyond the typical snapshot. When you leave this class, you'll be armed with lots of new things to try, a clear understanding of light, and an excitement to improve your photography!
---
There are a million workshops out there. Why should you take mine?
I'm known for my lighting skills, and it's easier to set up and understand than you may think! I'm a visual learner, and I know you are too. I will show you clear examples, in a step by step "how to" process. This workshop is ZERO FLUFF. Your brain will be jam packed with info and new skills! But we'll also have fun along the way. 🙂

Here is an example of what you will learn to do! Do you see the difference? Click a photo to take a closer look!
So what are these classes about?
Each class will include 4 hours of learning. If you sign up for both class sessions, you will be provided with a free lunch and 1 hour break and social hour.
You will learn and see:
Lighting demonstrations, including where the light is positioned in relation to the subjects, the angle it's positioned at, what light modifiers I'm using and how to use them, and all my camera settings.
How I balance and build a photograph: light, composition, and moment/posing.
Before and after shots that clearly show how I "got the shot."
Critiques are one of the most powerful tools you can use to improve your skills. I can't tell you how much having other Photographers critique my images has helped me evolve as a photographer. I'll help you identify both your strong points and your weak points, and give you the knowledge you need to take an even better shot next time.
Shortcuts, hints, tips, and tricks that you can EASILY and QUICKLY implement on a fast paced wedding day.
Things you can do even without an assistant, 2nd photographer, or huge amounts of money to spend on gear.
Edge out your competition, and stand out from the crowd by improving your work and finding your own unique style.
Basically, how to take images that will WOW your clients, and make you love your job!
---
Class 1 Highlights
We will talk about Natural light, ambient light, bounce flash, how to balance them all, and an intro to off camera flash.
I'll take you through a typical wedding day; what I look for, how I light it, and how it all comes together.
Including:
Preparations: How to use natural light to create interesting, well lit photos with dimension. How to use other light sources when the need arises, or for creative effect. How to photograph the details in a unique way, and how to take some beautiful portraits of your clients before they see each other.
Portraits: How to take great photos in "bad" lighting situations, what to do if it's raining that day and you're stuck indoors, how to overpower the sun and light your subjects in harsh sun light, how to use natural light to your advantage, and all the little tips and tweaks that will elevate your photos from just "meh" to "wow, I can't believe I shot that!".
Family photos: how to get crisp, evenly lit, beautiful family photos that your clients' Parents will want to buy lots of prints of. And how to do it FAST.
Ceremony: the best uses for natural/ambient light when you're not allowed to use flash, and how to create impactful images when you are allowed to use flash.
Reception: How to make your photos look more creative and impactful, and less artificial and 'snapshot' like when shooting indoors.
All the lighting challenges you face, and how to overcome them quickly so that you can focus on taking amazing images!
---
Here is a before & after during a Ceremony. Can you see the difference? Click a photo for a closer look!
Class 2 Highlights
The advances techniques class. Good for photographers who have already photographed a bunch of weddings or have taken Class 1, and who want some additional skills in their arsenal. We'll talk about off camera lighting, and elevating your images from just simply getting it done to making ART and painting with light. We'll talk about using off camera flash to enhance your images for ALL parts of the wedding day.
Preparations: using off camera flash for unique, interesting effects. Including colored gels, silhouettes, shadows, finely sculpted light.
Portraits: Using flash to enhance your portraits both indoors and outdoors, and how to create those jawdropping photos your Clients want.
Ceremony: Advanced off camera techniques for intensely gorgeous Ceremony photos.
Reception: Introducing several light sources. Using off camera flash to enhance the ambient light, or to create cinematic quality, finely crafted images using directional light off camera.
Plus: how to use prisms, mirrors, reflections, shadows, silhouettes, and other next level opportunities to create stronger, more creative images!
Still not convinced that this class is worth the investment?
Send me an email at workshops@sprungphoto.com with a photo you'd like some advice on. I will critique it; demonstrating how you could have improved the image. If you've never been critiqued before, it is one of the most valuable ways to learn more about how to create an impactful image!
You can also click the box to the right to sign up for my newsletter! I will be providing updated information on new topics and to announce any new classes!
---
---
Here is what one student had to say about her One on One Lighting Class experience with me…
"Victoria is efficient, concise and well thought out with her lesson plan.
She took the time to perform a needs assessment months in advance and incorporated all of those items into the session. It was all about my needs and how I'd best learn the material. She put together a blended learning solution that consisted of a student photography critique, coaching, business advice, and application via a live demo of key material and also a hands on student session.
This approach will prove fruitful for all learning types: audio, visual and kinesthetic learners. I am a Corporate Trainer / Instructional Designer by day and was impressed with Victoria's natural ability to understand the learning process and breakdown complex information into small, consumable segments. She even took the time to email me follow up information regarding some of the products she recommended for purchase, including the links. The value I took away from this session was priceless. I now have a functional list of priorities to master and complete over the next few months to get me to the next level. I look forward to making this an annual activity and know she will be a solid partner to my success in the years to come.
Most people might see this sort of thing as a threat to their success, knowing how competitive wedding photography is, but Victoria was fearless and disclosed her stylistic secrets. She's confident with her abilities and genuinely wants to help like-minded individuals get to the next level. She's humble and will prove valuable to anyone from the novice to the well known professional. I strongly encourage anyone wanting to take their knowledge, skills and abilities to the next level to take a course or coaching session with Victoria. She doesn't miss a detail and you will leave better off than when you walked in."
– Heather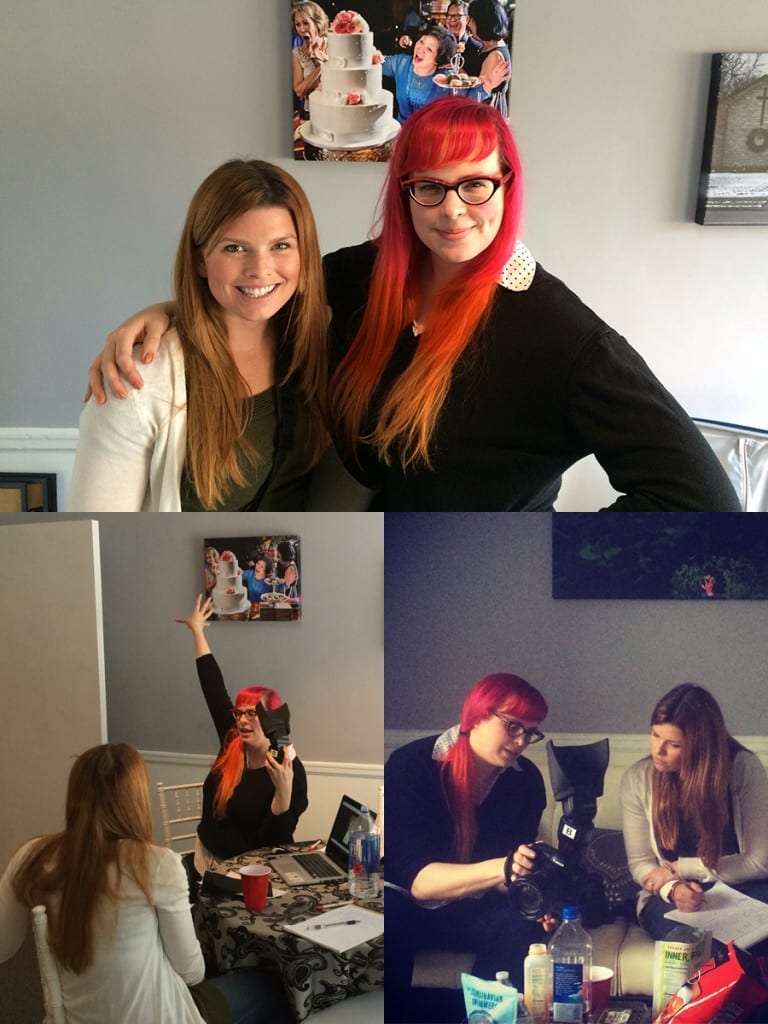 ---
---
One-On-One Options!
One-On-One Skype Call
Critiques and portfolio help
We'll talk about whatever subject you want to learn more about

Lighting
Composition
Technical Questions
How to Capture Moments
How to Create Strong Portraits

Ask me any question!
1 hour skype call $199, 2 hours for $349

One-On-One Workshops & Mentorship
You'll learn all of the above, but my sole focus will be on YOUR learning. We'll spend a lot more time shooting and "hands-on", and you'll be able to ask me any question you want, whenever you want.
One on one workshop 4 hours $799
---
Special Deals!
Magmod light modifiers for Speedlights: Use this link to get $10 off your first order
Looking for an online gallery host, and an easy way to sell prints and products to your clients? I have used Zenfolio for years, and I highly recommend them! Use this referral code and get 10% off your membership fee: 5SA-BS3-XMF
Sign up for Gusto Payroll Service using the link https://gusto.com/r/7HE5k & qualify for a $100 Amazon gift card.
---
---

WHO IS VICTORIA SPRUNG?

---
---
Victoria is an animal lover and sci fi nerd, and has 2 black cats and 1 grey one. Travel and reading are her favorite things, and she realizes how cool it is that she gets to do Photography (her biggest obsession) for a living. In 2017, Victoria will be going into her 10th year (wow, a decade!) as a Wedding Photographer, having a background in fashion photography and portraiture. The same year will also bring her 400th wedding, so she has had a lot of time to practice and hone her skills. She is a firm believer in the quote by Seneca: "Luck is what happens when preparation meets opportunity", and that practice makes perfect.
---
In 2016, she won FIRST Place at the WPPI First Half Competition in the Wedding Photojournalism category, and has been recognized with other awards by the Wedding Photojournalist Association, the International Society of Professional Wedding Photographers, MyWed, and has received "Fearless Photo of the Day" selections from Fearless Photographers.
---
---